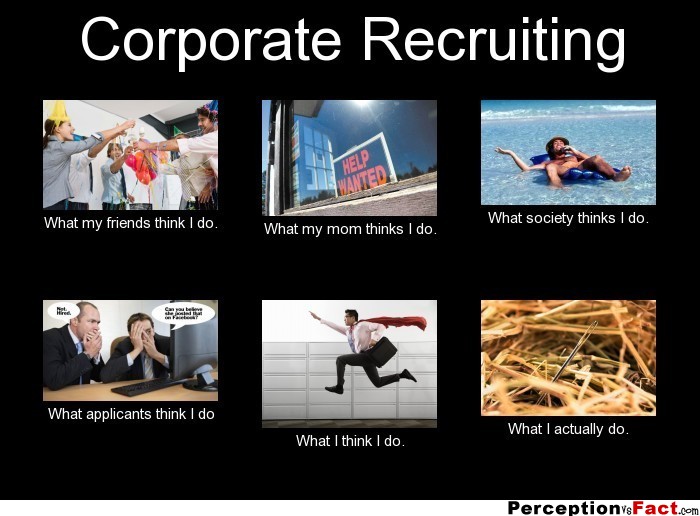 I like laugh out loud kind of humor. Sometimes I really like dry humor.
The last picture, this is what I do to pay the bills. But really, I think if I could re-arrange the pictures - I would change two of them around.
The guy on the raft - that would be what I think I do. What society thinks I do would be find people jobs. What I actually do - is well companies hire me to find people for them. It's not the other way around.
Yes, I know - you know someone whom needs a job. Happy to put them in my database, but that's not how recruiting really works.
The funniest thing I heard this week: When talking to a potential candidate about a position I'm working on in Arkansas, he replied "Ma'am, I can't even located Arkansas on the map - I would not be interested in moving there". Obviously, he was from the South and yes, he knew where the state is located, but I did love his humor.